298 apartment units | 1-4 Bedrooms | Katong Park MRT
THE ADDRESS IN MOUNTBATTEN
Liv @ MB set to be completed in 2026 & showflat will be available soon by Q2 2022. Liv @ MB is a 99 years leasehold luxury condominium located at Arthur Road in District 15 sits at the edge of the city, with East Coast Park just right around the corner. It has a total of 4 blocks within the development and comprises a total of 298 units across 24-story condominium, 1 – 4 bedroom apartments and luxurious penthouses all with impressive floor plans and designed and fitted with top quality finishing!
Liv @ MB It has been designed in contemporary style and the living spaces are made of polished concrete, stainless steel fixtures and full-height windows with floor to ceiling glass that provide an unobstructed view of the city skyline.

Liv @ MB Overview
This unique 24-story condominium is built by leading property developer Bukit Sembawang Estates Limited and offers 298 units of various layouts to meet the needs of sole residents and multi-generation families. This iconic development, which is situated on a large square plot of 140,758 square feet, will provision an estimated 70% of the land area for landscapes, communal areas, and facilities. The most important attraction of this residence is its near proximity to Katong Park MRT, which is about a four-minute walk from the condominium. The Kallang–Paya Lebar Expressway (KPE), East Coast Park (ECP) and Marina Coastal Expressway (MCE) is also well connected to the development, allowing for a swift commute to the city, Central Business District, and Changi Airport.
Residents can also benefit from unblocked views of the city's skyline, as well as a wide range of premium indoor and outdoor facilities. In the Eastern part of the island, Liv is positioned in a prime location for access to a plethora of malls, amenities, and recreation sites. In the neighborhood, you'll find the Katong Shopping Centre, Parkway Parade, 112 Katong, Marine Parade Food Centre, Dunman Foods Centre, and Eunos Market. All designed to match the needs of residents in terms of shopping and dining.
Additionally, For those who enjoy more sophisticated appetites, there has an abundance of stylish cafes, restaurants, and bars in the area.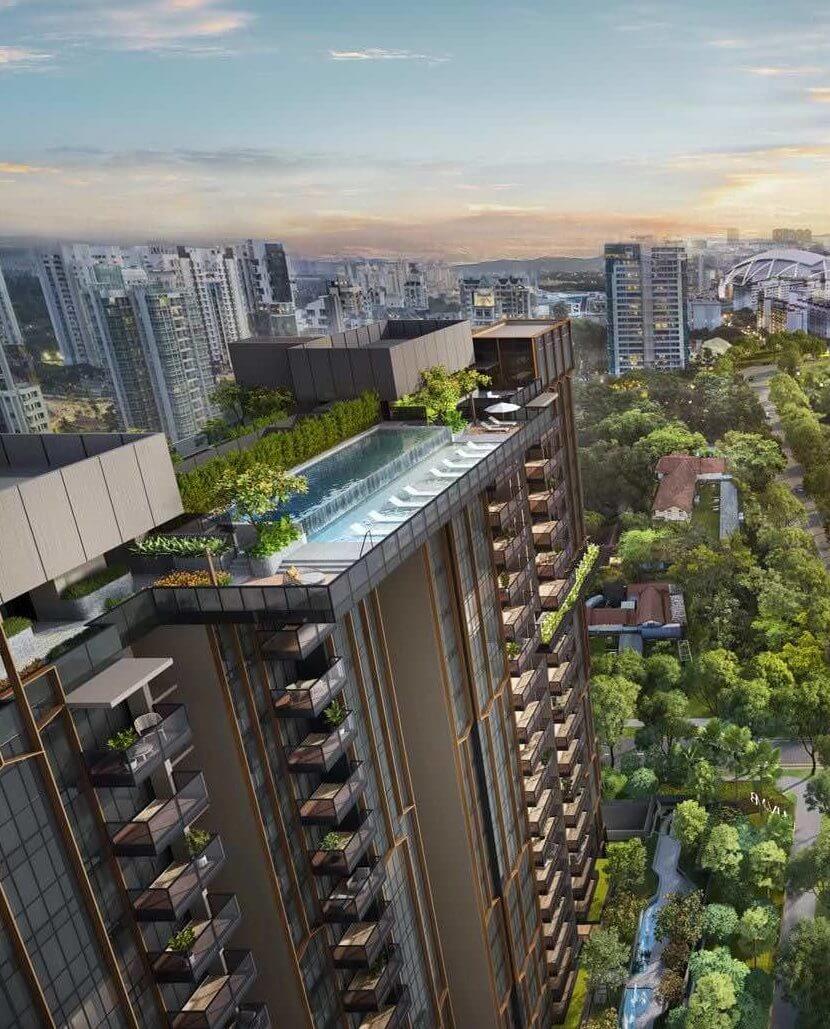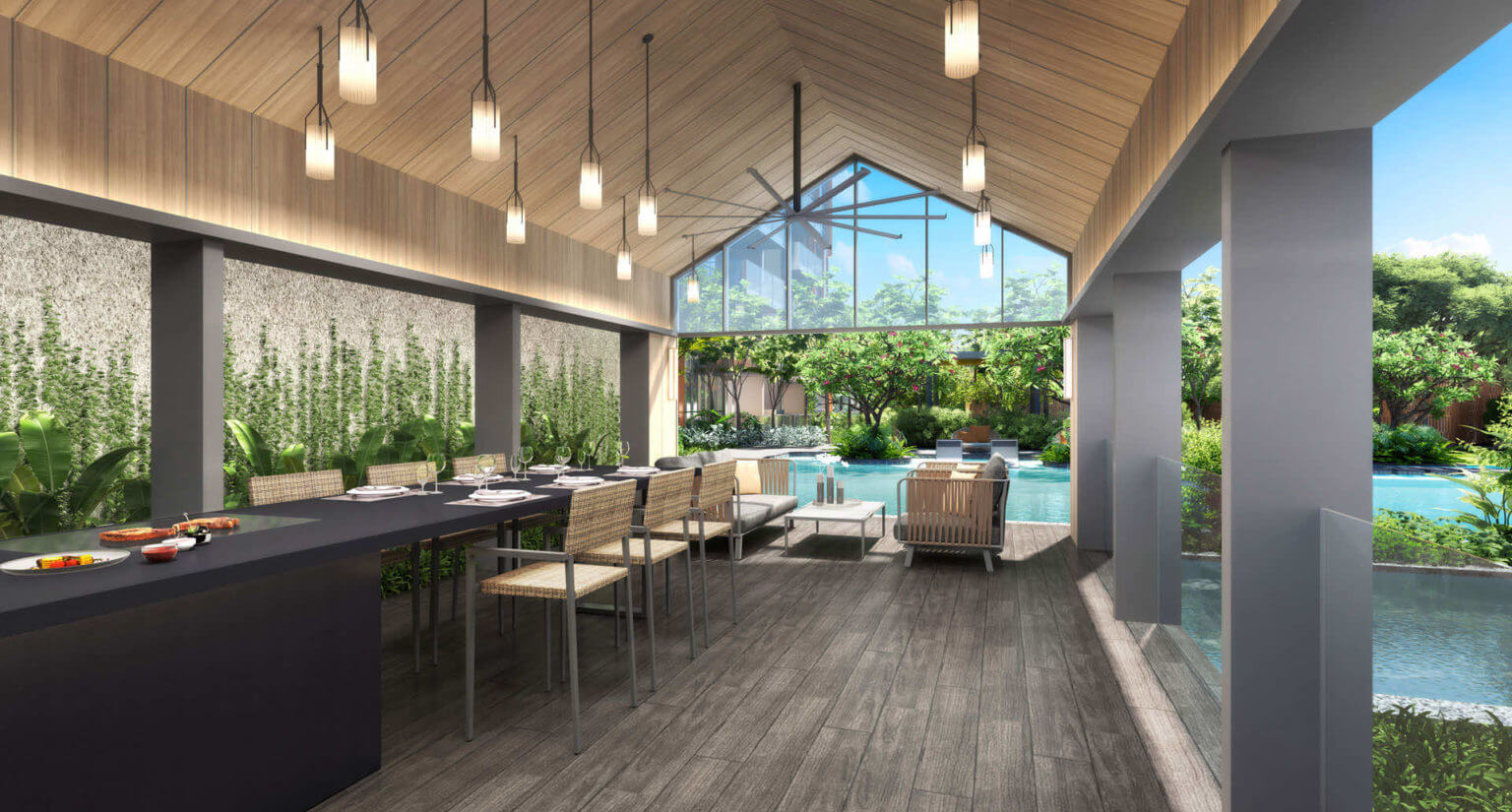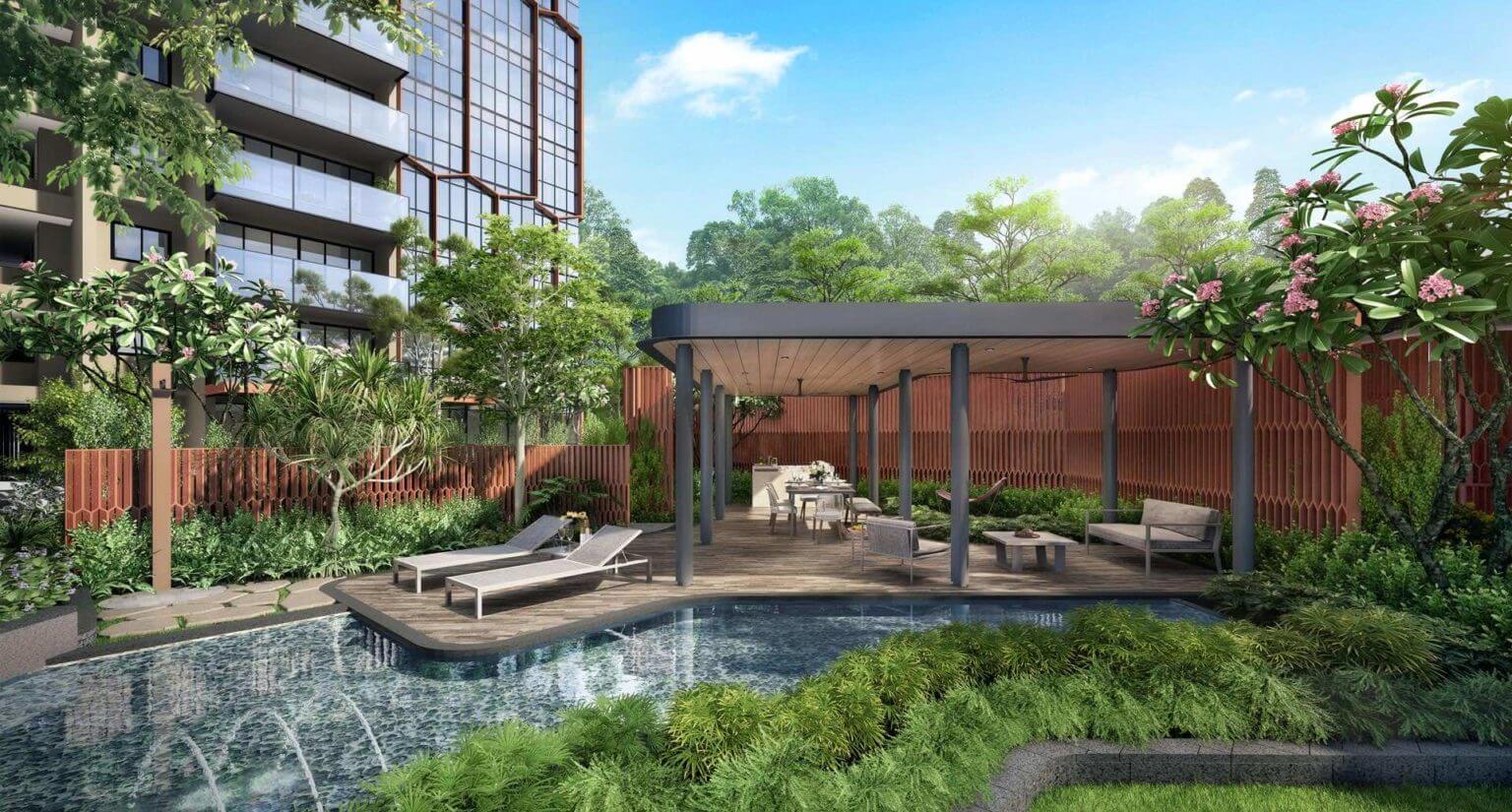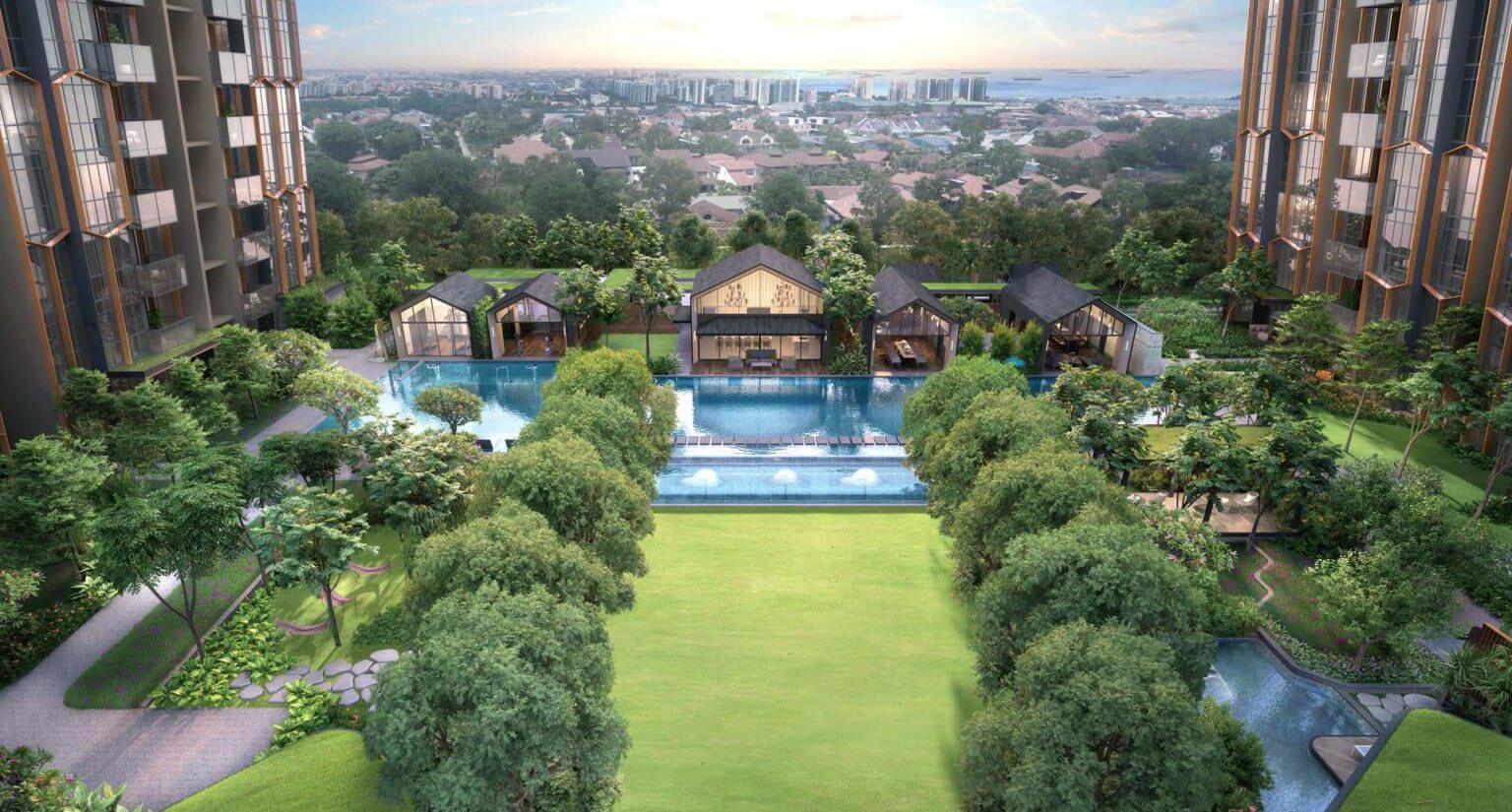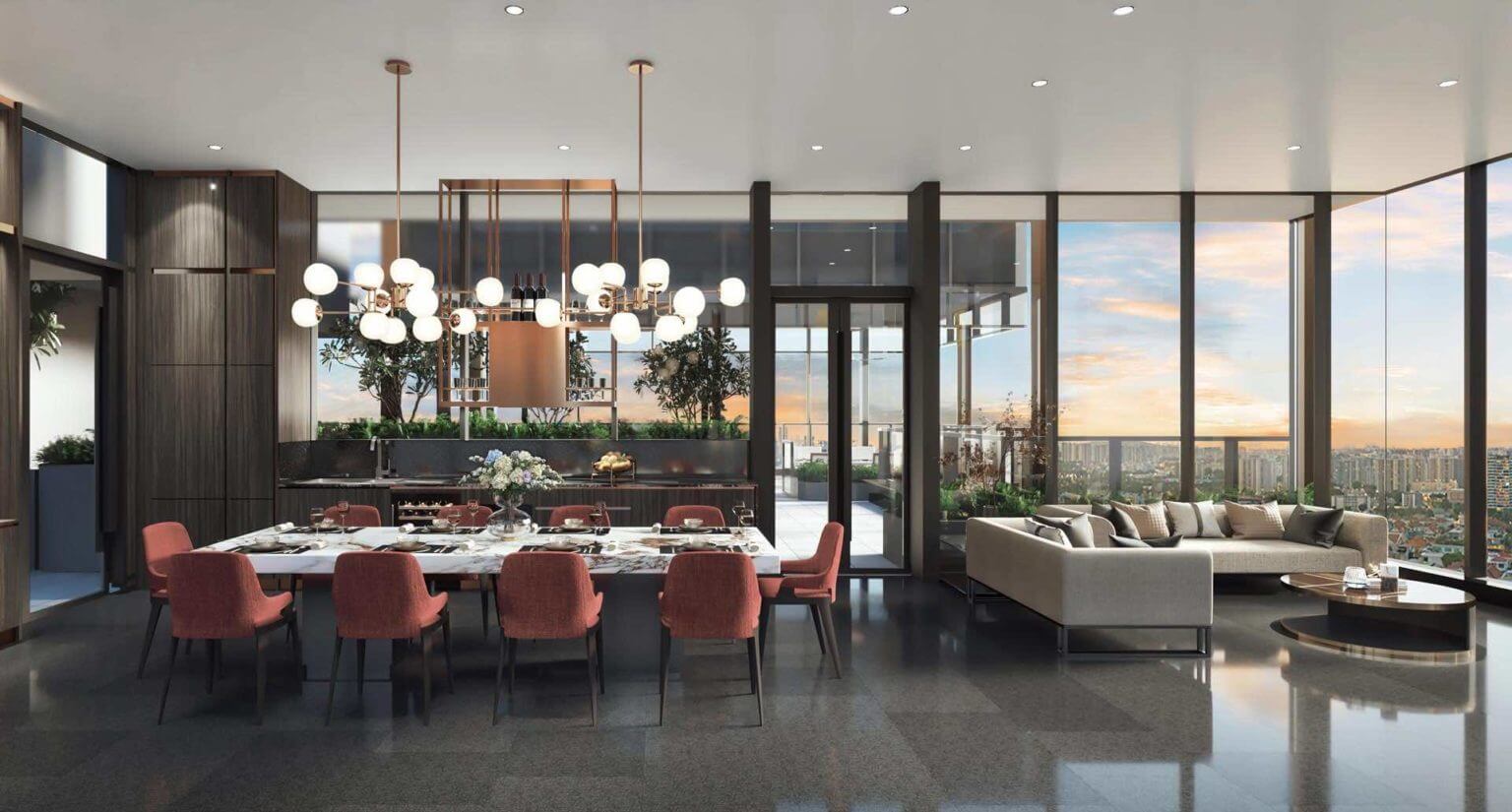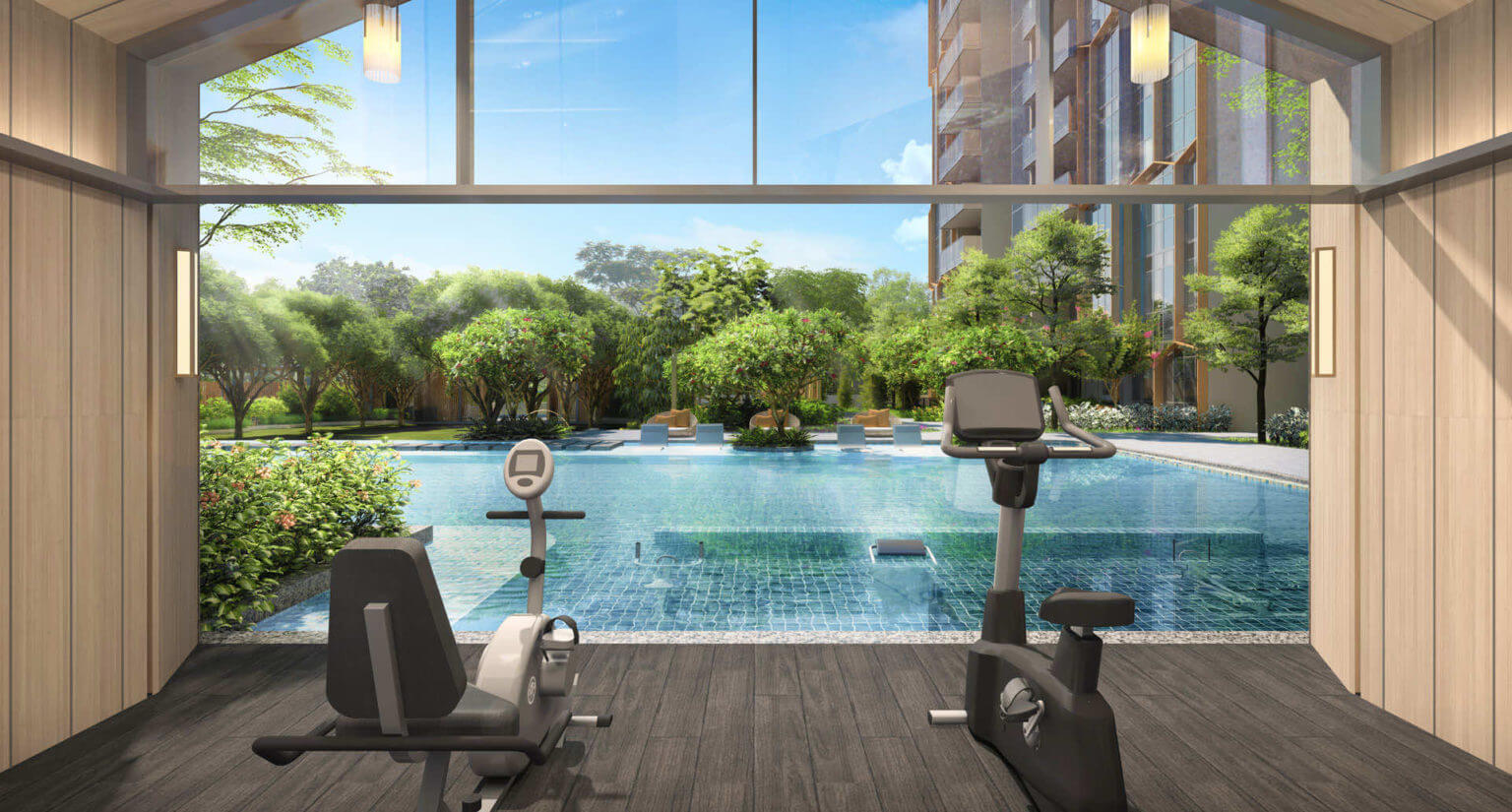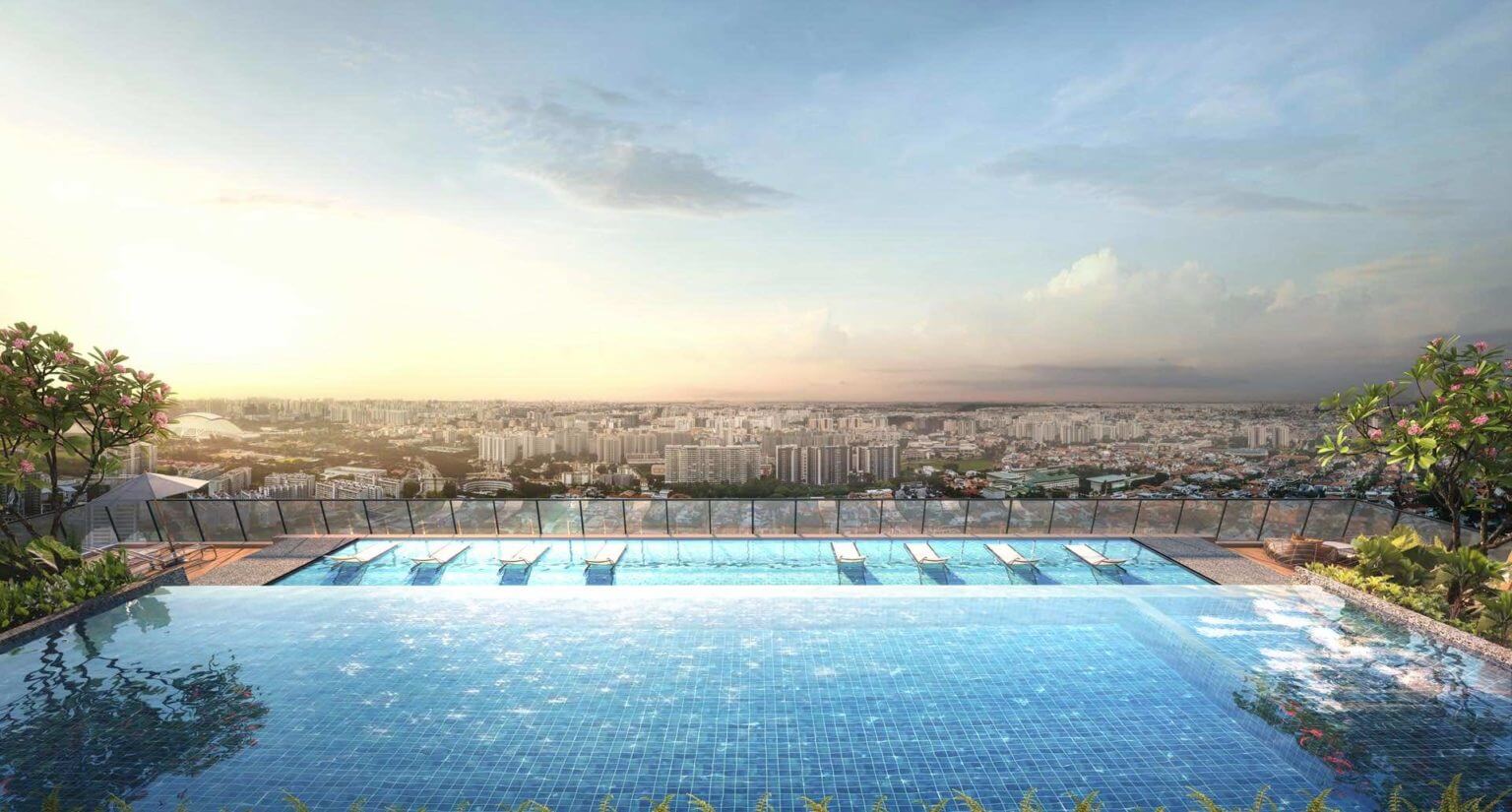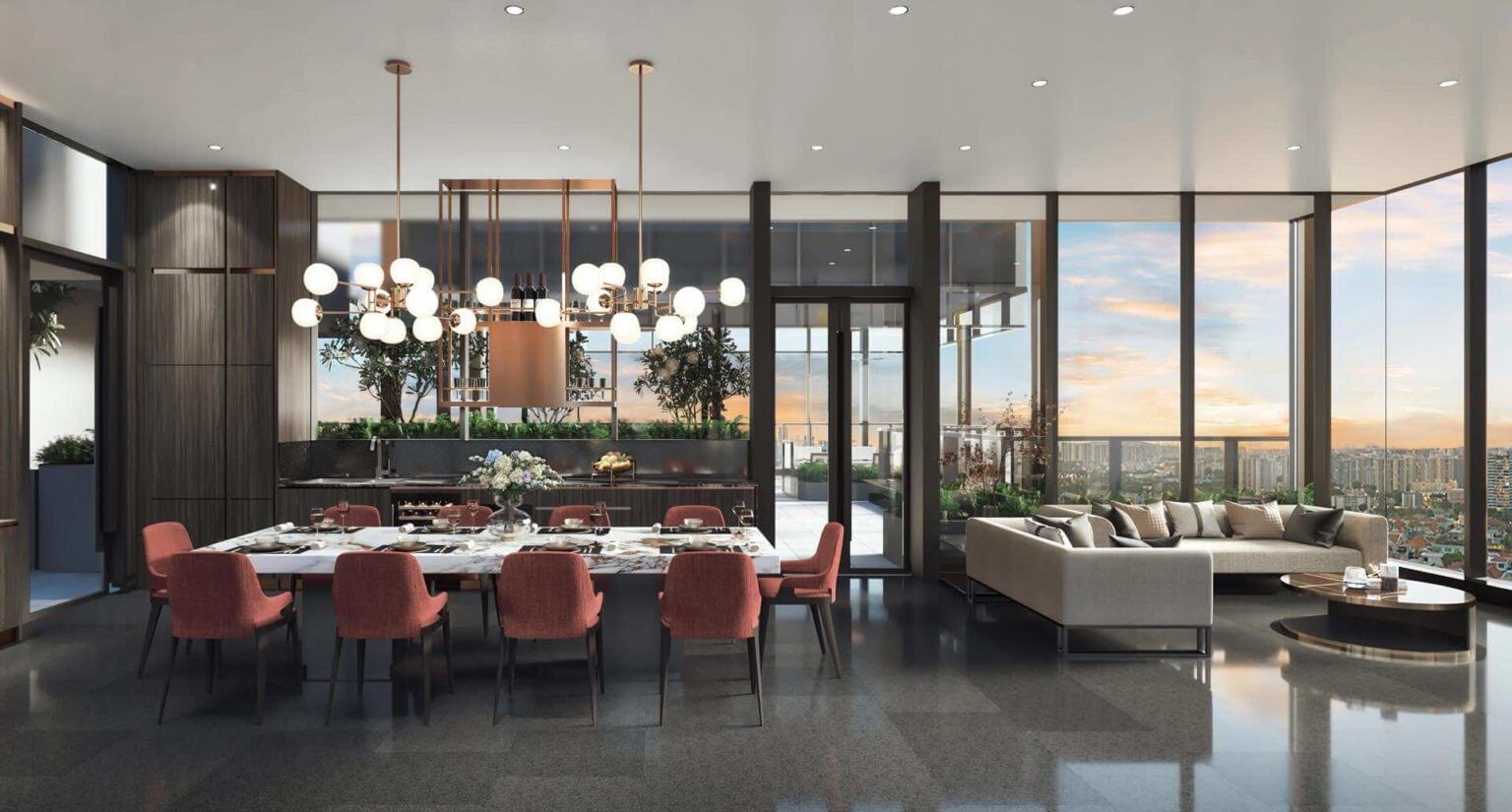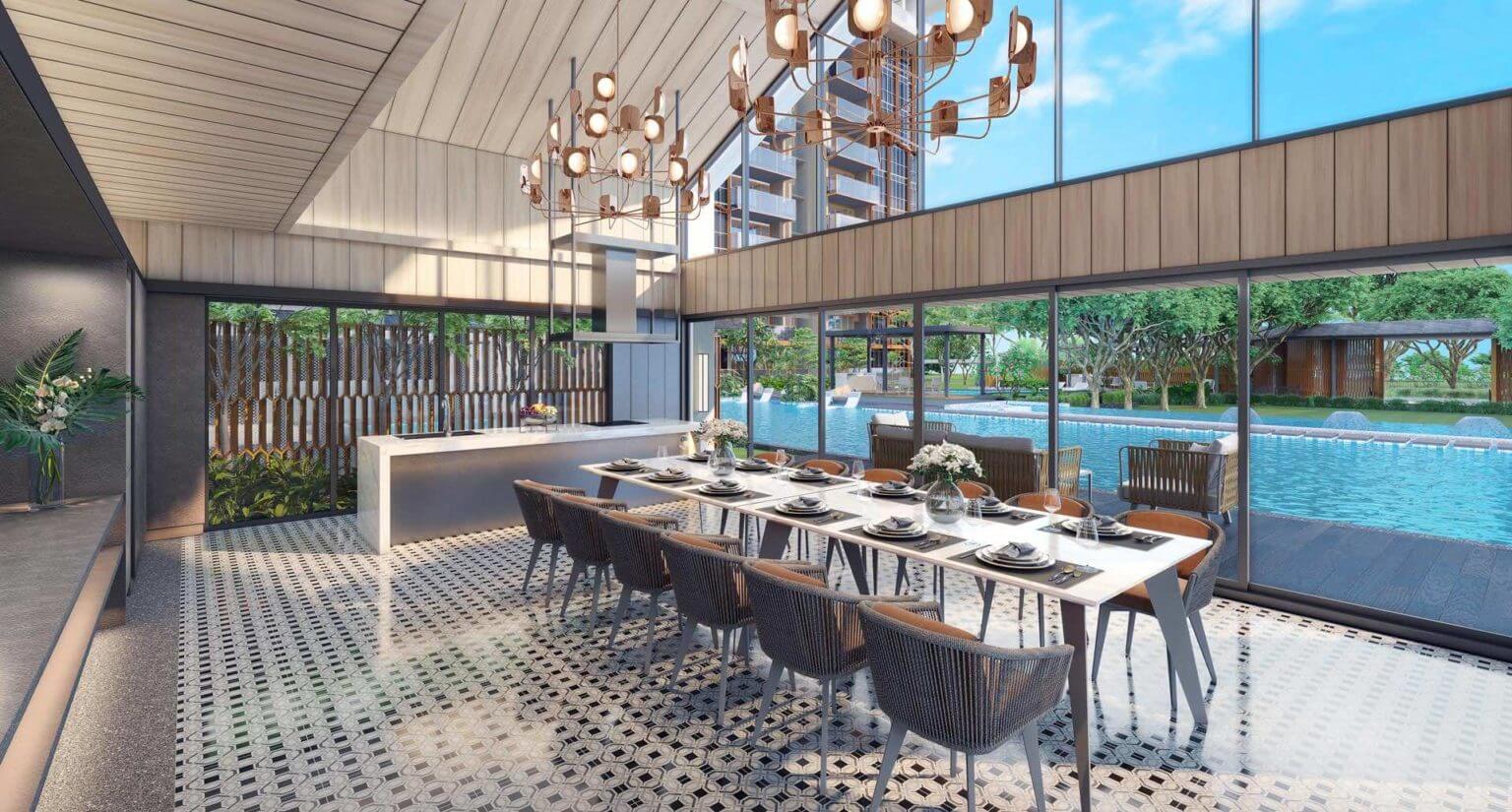 Liv @ MB
Highlights & Features 
Location – The LIV MB located in the East Coast district 15, at Arthur Road. This is an upscale neighborhood, with a mix of private and landed houses. East Coast Park is within walking distance of it, and it includes some pocket sea views.
Nearest MRT Station – The Liv MB location is about 250m, 3 to 4 minutes walk, to the upcoming Thomson-East Coast Line (TEL) Katong Park station, set to complete by 2023. The Marina Bay Financial Center is only four MRT stations away.
Nearby Malls, & Supermarkets – Parkway Parade, situated in Marine Parade town centre, is two MRT stops away. There are a number of eateries at Marine Parade Mall, varying from fast food outlets to cafes and restaurants, as well as a comprehensive selection of shops, a cinema, bakeries, and other similar structures.
Schools & Educational Institutes – Geylang Methodist, Kong Hwa Primary, and Tanjong Katong Primary School are among the primary schools situated within a 2-kilometer radius of the LIV at MB location.
Sports & Recreation – The East Coast Beach is one of the most popular attractions for homes on the East Coast. It is feasible to make a long walk or a quick cycle over to the beach from the Liv @ MB location. A park connector and cycling path connects East Coast Park to Kallang Basin, which then connects to Gardens by the Bay and Marina Bay.
Accessibility – It's only a few minutes to drive between the KPE (Kallang Paya Lebar Expressway) and the MCE (Marina coast Expressway). All in total, it should be no more than 10 to 15 minutes to go to Raffles Place and Marina Bay. It's fewer than 20 minutes directly down the ECP to Changi Airport in the other direction.

Liv at MB The Exclusive Mountbattens.
Katong is a popular residential neighborhood with a large population. some grand and opulent houses can be found along the streets of Katong. Katong is one of Singapore's most popular cultural areas, despite the fact that it is still unknown to many people. Wealthy foreigners and locals flock to this area to experience the chill sea breezes and own a home.
Katong, on the other hand, is an attractive residential gem. The convenience of this neighborhood is one of the reasons you might choose to give it your home. All of the things you might require are conveniently placed near your home. It is well-known for its established educational institutions, shopping centers, recreational spaces, as well as a broad range of food options.
| Project Name | LIV At MB |
| --- | --- |
| District | 15 |
| Expected TOP | 2026 |
| Tenure | 99 years |
| No of Units | 289 units |
| Bedroom | 1-4 Bedroom |
| Showflat Date | Q2 2022* |
| Selling Price Range  | S$1.1M – S$2.8M |
| Selling Price PSF Range | S$ 2,200 – S$ 2,500 |
| Nearest MRT | Katong Park MRT Station |
| Address | 114A, 114B, 114C, 114D Arthur Road, Singapore 439826 |
| Floor Area | 27,461 m² (295,592 sq ft) |
| Site Area | 13,076.7 m² (140,758 sq ft) |
| Plot Ratio | 2.1 |
| Car Park | 298 Lots |
| Developer | Bukit Sembawang Estates Limited (BSEL) |
| Description | Bukit Sembawang Estates Limited is the developer of LIV At MB. The target project to launch in Q2 2022, and for more information, including project details, floor plans, and showflat appointments, can be found at https://livmb-condo.sg. |
Find Out Latest Project Details
Launching Q2 2022! Register now for showflat & updates.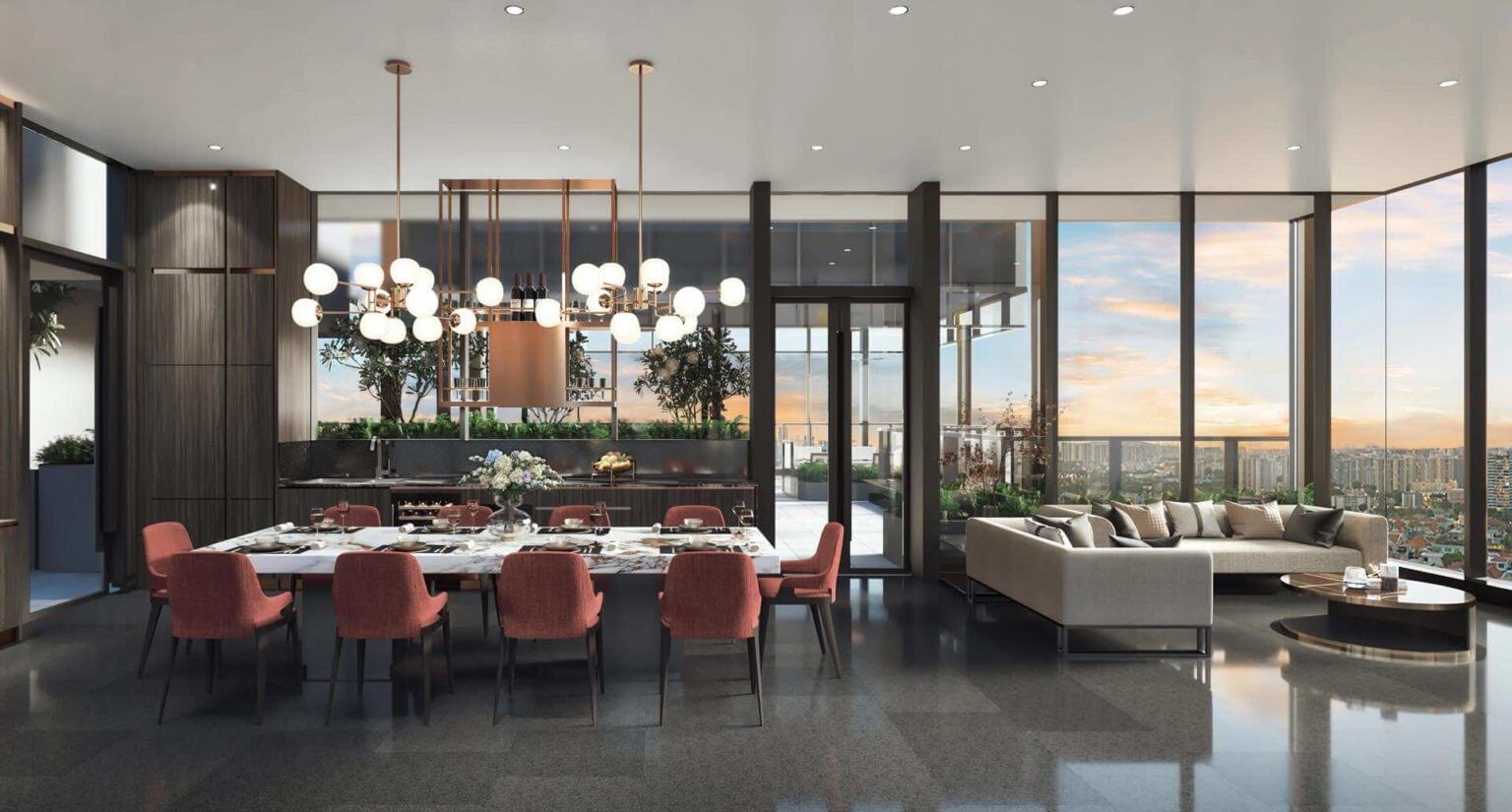 Liv @ MB Floor Plans
Residents can use a wide range of modern facilities at Liv at MB, which are designed to enhance their quality of life and match their fitness, social, and recreation needs. Residents can head down to the Entertainment Suite and Clubhouse for family fun and get-togethers in addition to using the swimming pools, tennis court, and gymnasium for fitness. A tranquil garden and thematic pavilions where residents can sit and relax are also available, as are spacious spaces.
Unit Layout
Liv MB Floor plans will include unit type like studio apartments, 1 bedroom, 2 bedrooms, 3 bedrooms, and four bedrooms on the LIV @ MB floor plan.
Soon after, condo floor plan layouts will be available. If you wish the floor plans to be Whatapp to you once released, leave your contact details in the form.
Register now for project updates. We will WhatApp you latest price list & floor plan.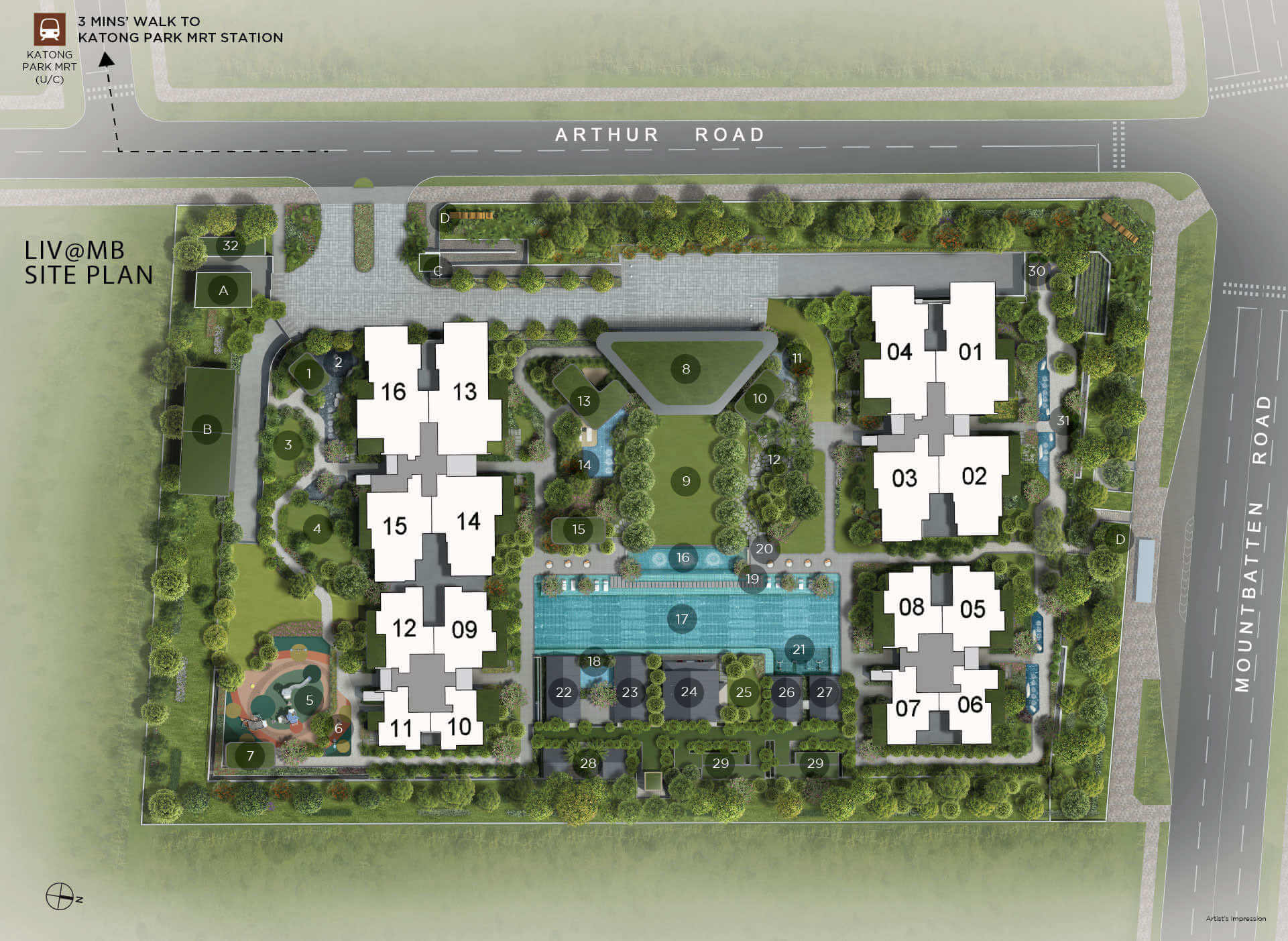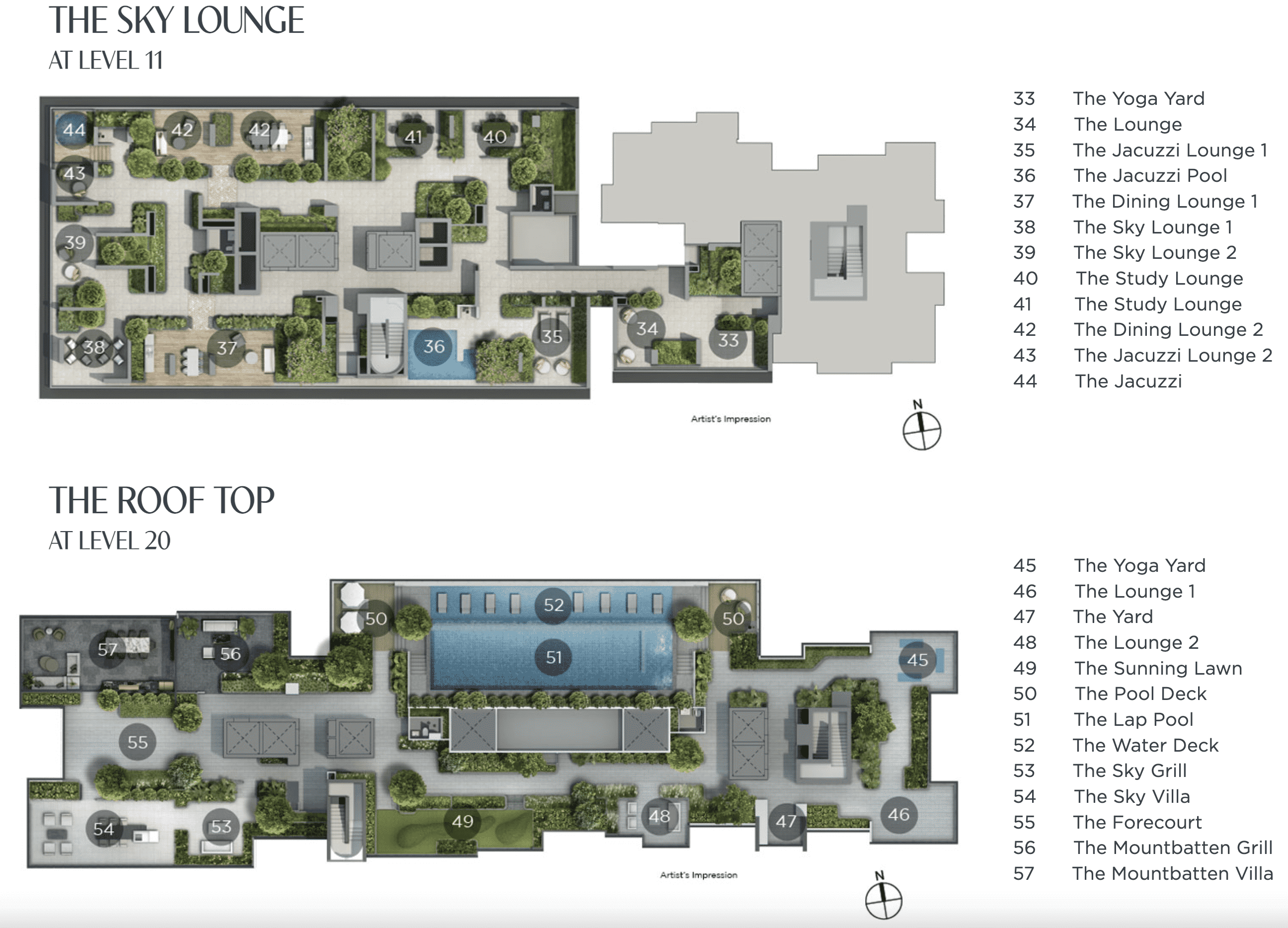 Liv @ MB Site plan
Liv is a high-rise condominium situated off Fort Road on the East Coast residential enclave. This site is zoned "residential," with a maximum building height of 24 storeys and an allowable plot ratio of 2.1. It is situated on the corner of Arthur Road and Mountbatten Road.
The land parcel is oriented in a northeast direction, with Arthur Road serving as its primary entrance. Other high-rise condos and apartments circle it on its east and south sides, though these look to be on small plots with single towers, so higher floor units at the Liv @ MB condominium can have some pretty nice pocket sea views.
An expanse of predominantly low-rise landed housing can be found to the north and west of the site, which suggests that units on these sides enjoy unobstructed views even from the lower-mid floors upwards. While high-rise residents may be able to look all the way to the city skyline, low-rise tenants may not. The majority of apartments here should be able to get plenty of natural light and sea breezes due to those characteristics and their proximity to the sea.
Condo Facilities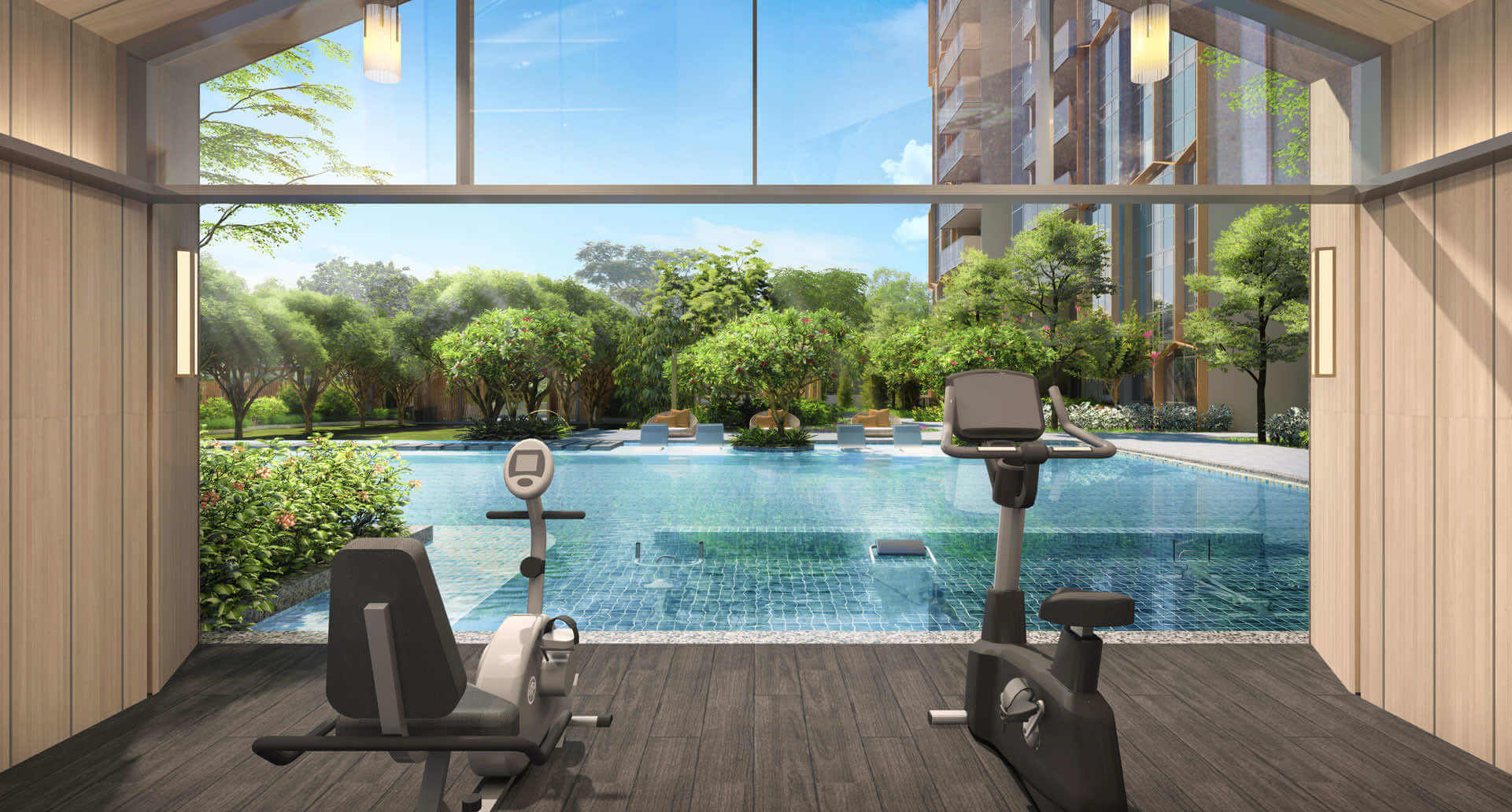 Entrance Water Feature, Swimming Pool with Hydro Massage Bed , 50m Lap Pool, Children's Playground, Lounge Deck, BBQ Deck, Fitness Station, Gymnasium. Male & Female Changing Rooms and Handicap Toilet, Sky Gardens, Relaxing Lounge, and Guardhouse.
Get Latest Condo Site Plan
Register now for project updates. We will WhatApp you latest price list & site plan.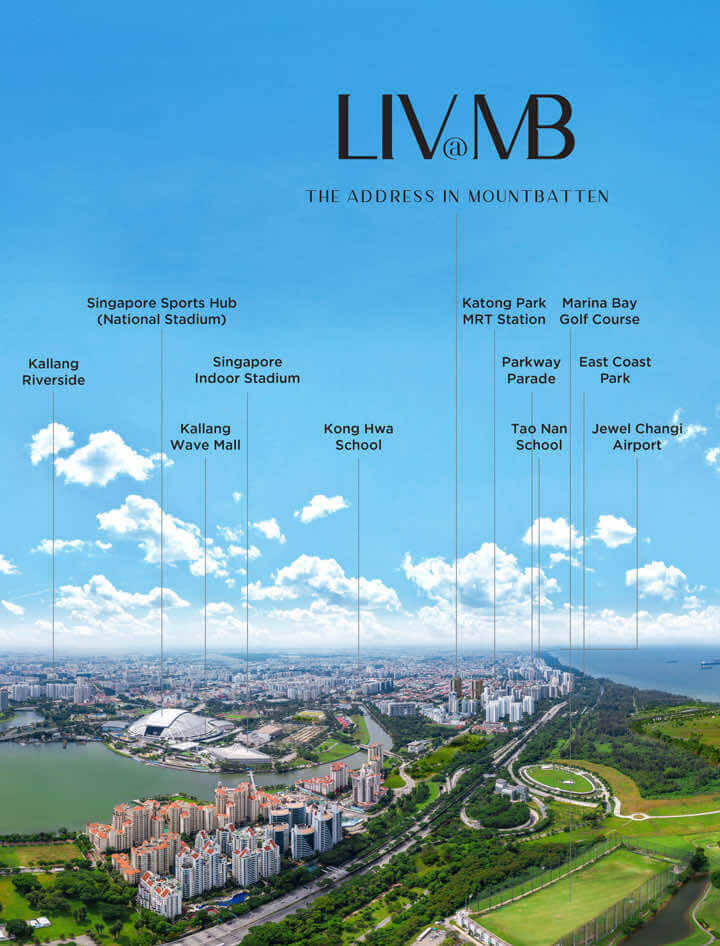 Liv @ MB Price
The sale price for Liv is $1,280 psf ppr, which is factoring in the top-up of about $60 million for stretching the lease. Owners of the units are supposed to earn between $2.25 and $3.23 million in compensation. Owners of the penthouses, on the other hand, will get higher amounts ranging from $4.95 million to $12.08 million.
The land cost will be around 345 million SGD, and the SGD will be SGD 1280 per square foot per plot ratio. The developers' break-even cost will be around 1800 psf ppr, and buyers can look to get the units in the range of 2200 to 2500 psf per year. These are just estimates, and the real numbers can be much larger.
Indicative Price Guide
Price range (indicative) S$1.1M – S$2.8M 
Sale psf range (indicative) S$ 2,200 – S$ 2,500
*Price above are based on est & subject to change anytime. 
Latest Price List & Unit Mix
Register now for project updates. We will WhatApp you latest price list & unit mix.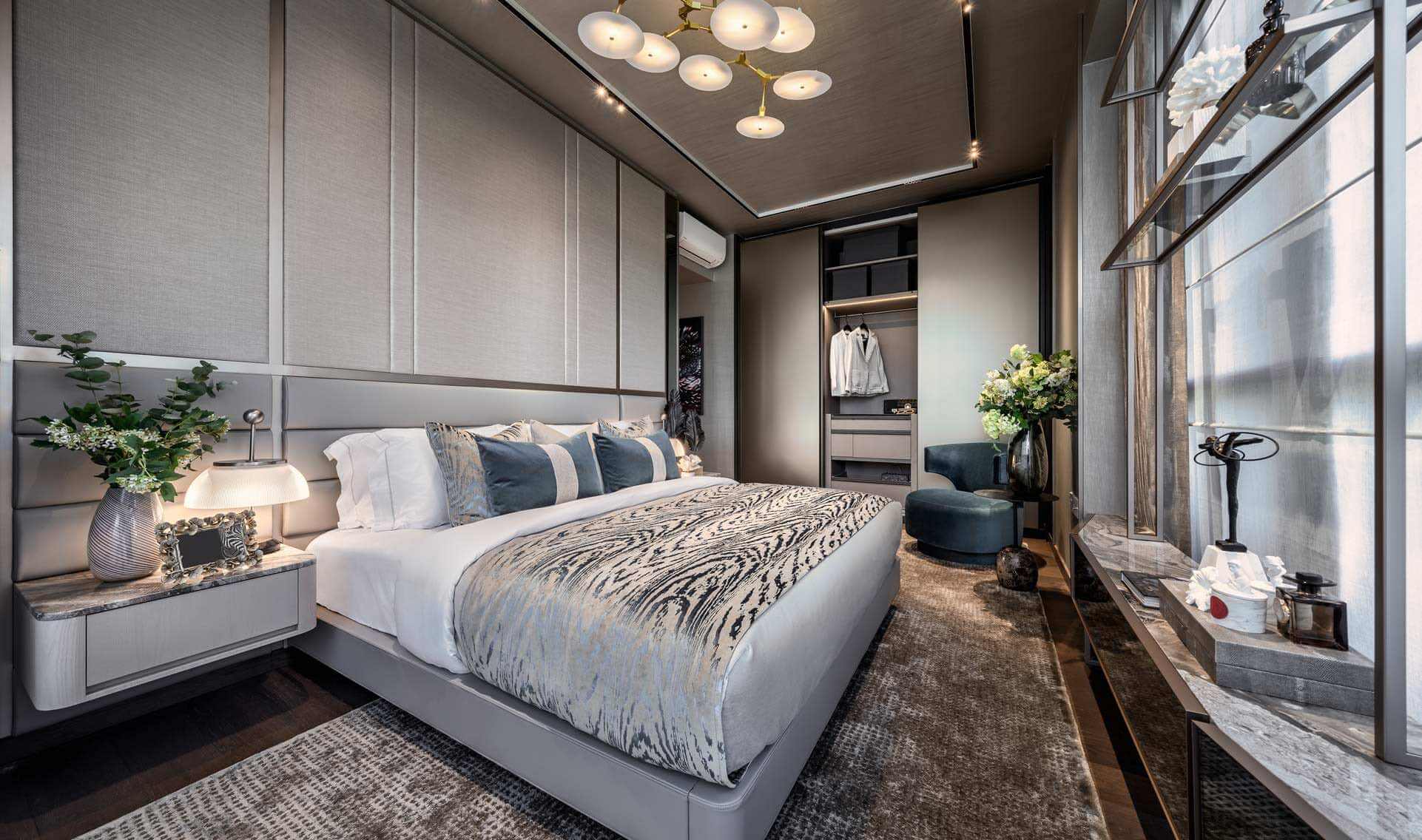 Liv @ MB Showflat
Please make an appointment here before going down to view Liv At MB Showflat. Because of monthly routine maintenance work or for developer-hosted special events, our showflat may be closed on special days. To find out showflat location click here. 
As a result, all guests are encouraged to book an appointment online before visiting Liv At MB Showflat will get to benefit from our Direct Developer Price, with no commission charged by you. 
If you have registered for an online appointment with us. Please know that our sales team will contact you within 1-2 hour to confirm your appointment. 
Make An Appointment Get the best price
Register now for showflat & direct developer price with no commission charged by you.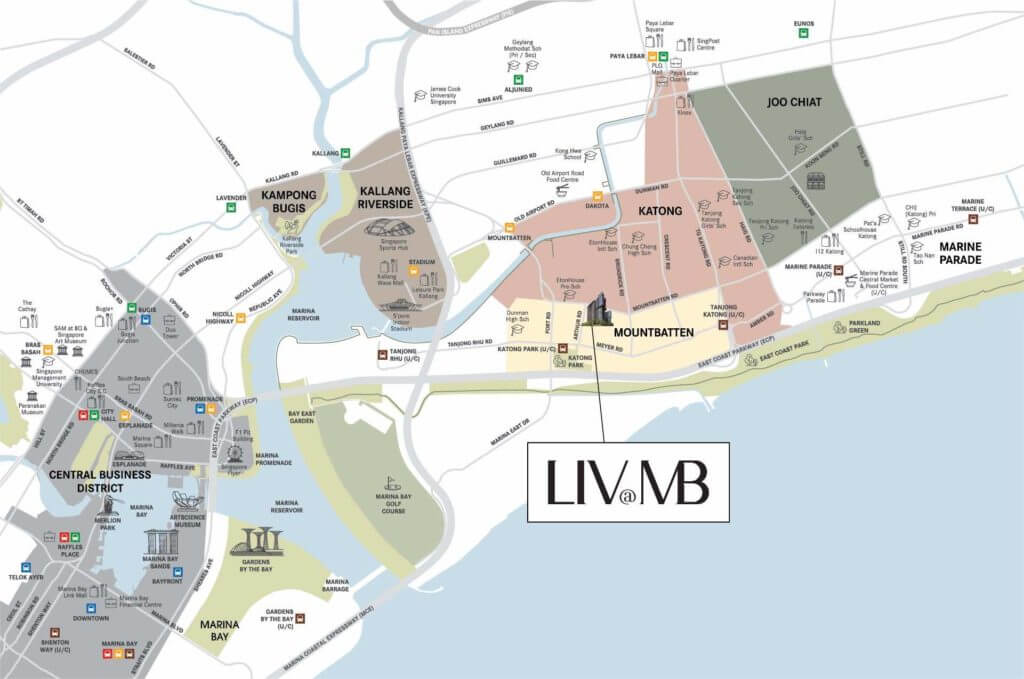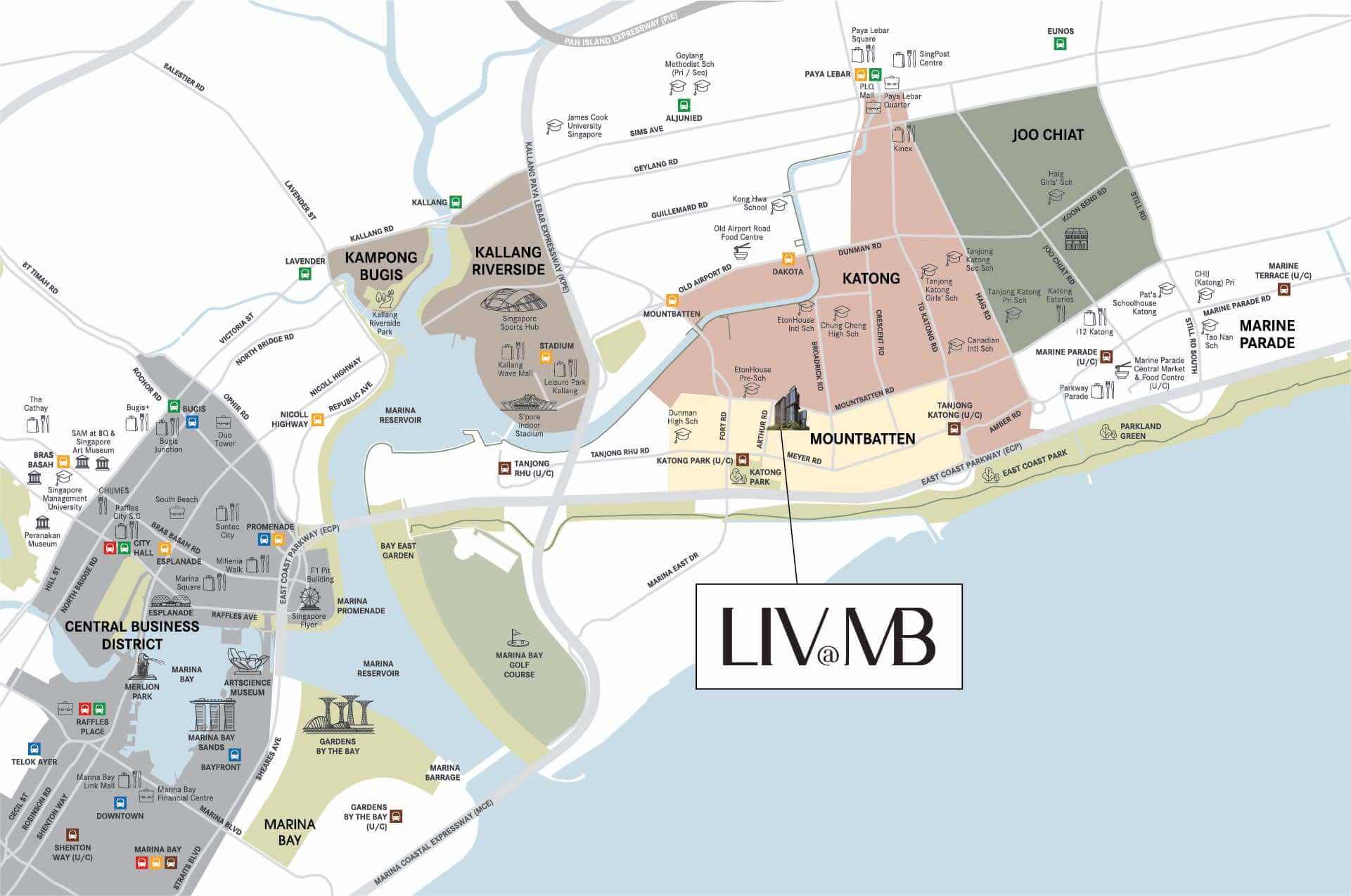 Liv @ MB Location
Liv @ Mountbatten is situated in District 15, near the old Katong Park Towers, along Arthur Road. 
When it comes to choosing property, there are many considerations. If you have been looking at apartments in Singapore, you might have stumbled across Liv @ MB a couple of times by now. Located in the East Coast estate of Katong, this property boasts its excellent location as further detailed below: Easy access to restaurants and apartments · A reliable road network provides residents with easy access to other parts of the island including Marina Bay and Orchard Road. Opportunities for students both local and international are accessible when designing your home because schools including the foreign university branch University of Chichester (ERC) Institute can be found within walking distance. Liv @ MB access the restaurants, shops, workplace and schools which are also within walking distance.
Liv @ MB Neighbourhood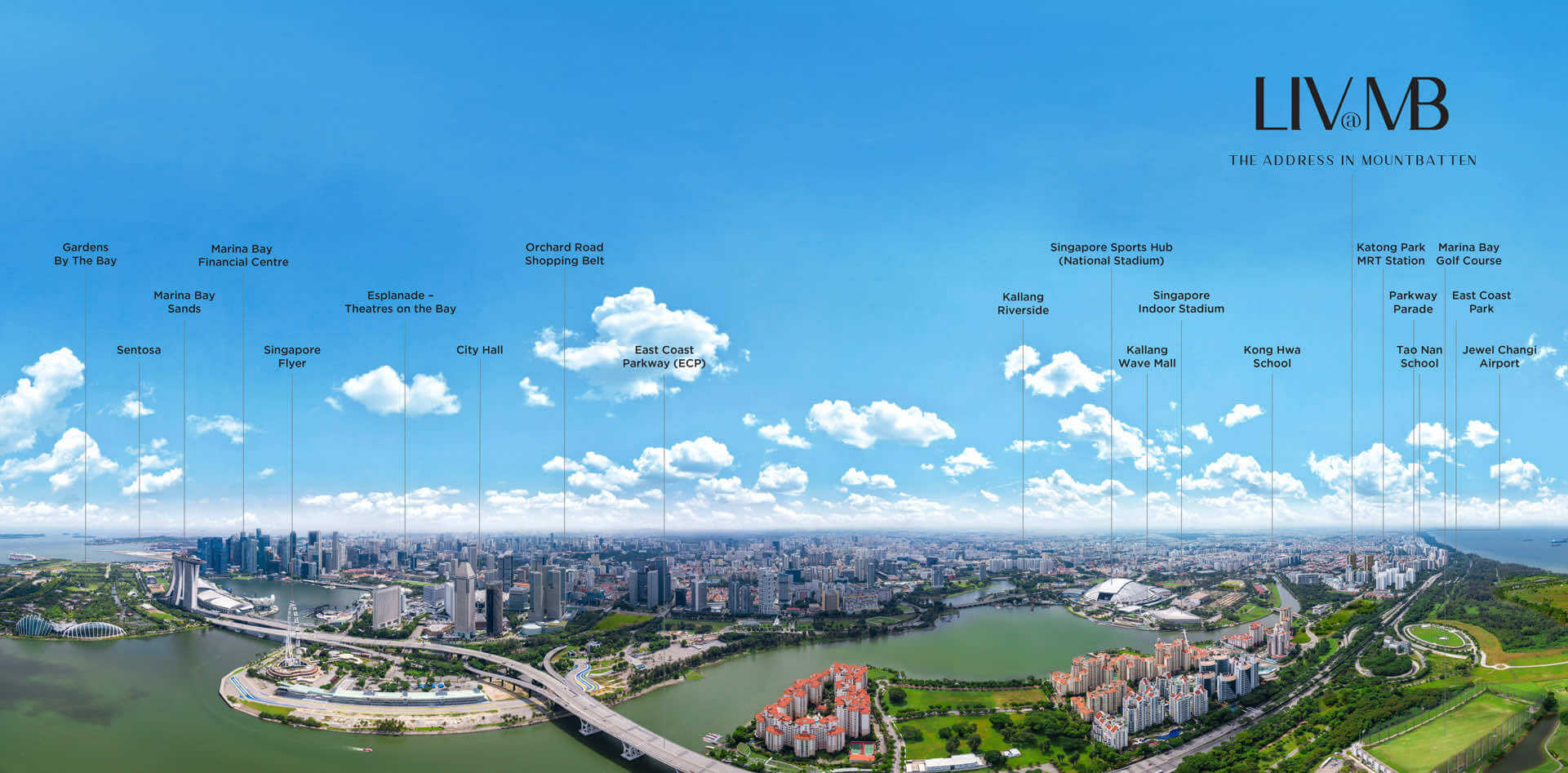 Liv at Mountbatten is just four minutes' walk from the Katong Park MRT Station (Thomson-East Coast Line ), which is slated to be completed in 2024. Eunos, Paya Lebar, and Dakota MRT Station are some of the other nearby MRT stations. major city bus networks and expressways such as the East Coast Parkway (ECP ), Marina Coastal Expressway (MCE ), and Kallang–Paya Lebar Express Way (KPE ) are also well-connected in the area.
Liv @ MB is in an ideal location along the East Coast, in the Katong and Joo Chiat area, to access an abundance of shopping centers, dining options, amenities, and recreation sites. Katong Shopping Centre, Parkway Parade, Katong Square, and Katong V are all within fewer than three kilometers of Katong. Jalan Batu Food Centre and Market, Old Airport Food Centre, and Dunman Food Centre are just a some of the food centers and markets in the area.
Residents who fancy a drink in the evening will be pleased with the neighborhood's broad range of trendy cafés and bars. The extensive transformation of the Paya Lebar Biz Hub is adding to the collection of exciting sites in the neighborhood. If you are hiking, this is a small 30 minutes away, or if you are driving by car, it is under ten minutes from Liv at MB.
East Coast Park is one of the island's most popular parks, and it is only a short three minutes from Liv @ mb if you choose to drive. The park is well-known for its incredible spaces for workouts, picnics, and social gatherings. Along the 15-kilometer stretch, there have also a number of cafes, bistros, and hawker centers. The Singapore Sports Hub, which brings together sports, entertainment, and lifestyle activities in a one location.
Transportation
MRT Station
Katong Park MRT Station
Eunos MRT Station
Paya Lebar MRT Station
Dakota MRT Station
Expressway & Connectivity
East Coast Parkway (ECP)
Marina Coastal Expressway (MCE)
Kallang–Paya Lebar Expressway (KPE)
Nearby Amenities

Shopping and Amenities
Parkway Parade
One KM Mall
Roxy Square
Tanjong Katong Complex
Katong Shopping Centre
112 Katong
Katong Plaza
Joo Chiat Complex
City Plaza
Schools
Ngee Ann Primary School,
Tanjong Katong Girls' School
Tanjong Katong Secondary School
Chung Cheng High School
Dunman High School
Health
Katong Baby
Child Clinic
Polyclinic Marine Parade.
Workplace & Office
Central Business District
Marina Bay Financial Centre
Liv At MB Developer
BSEL is a leading and experienced property developer that is listed on the Singapore Exchange. It is a subsidiary of Bukit Sembawang Estates Limited. The developer is a track record of planning and making high-quality homes. It has been developing some of Singapore's most well-known residential developments for more than half a century. More than 4,600 landed homes in Seletar Hills, Sembawang Hills, Luxus Hills, and over 1,800 condo units in Singapore's prime location, such as District 9 and 10, have been incorporated in this.
Developer History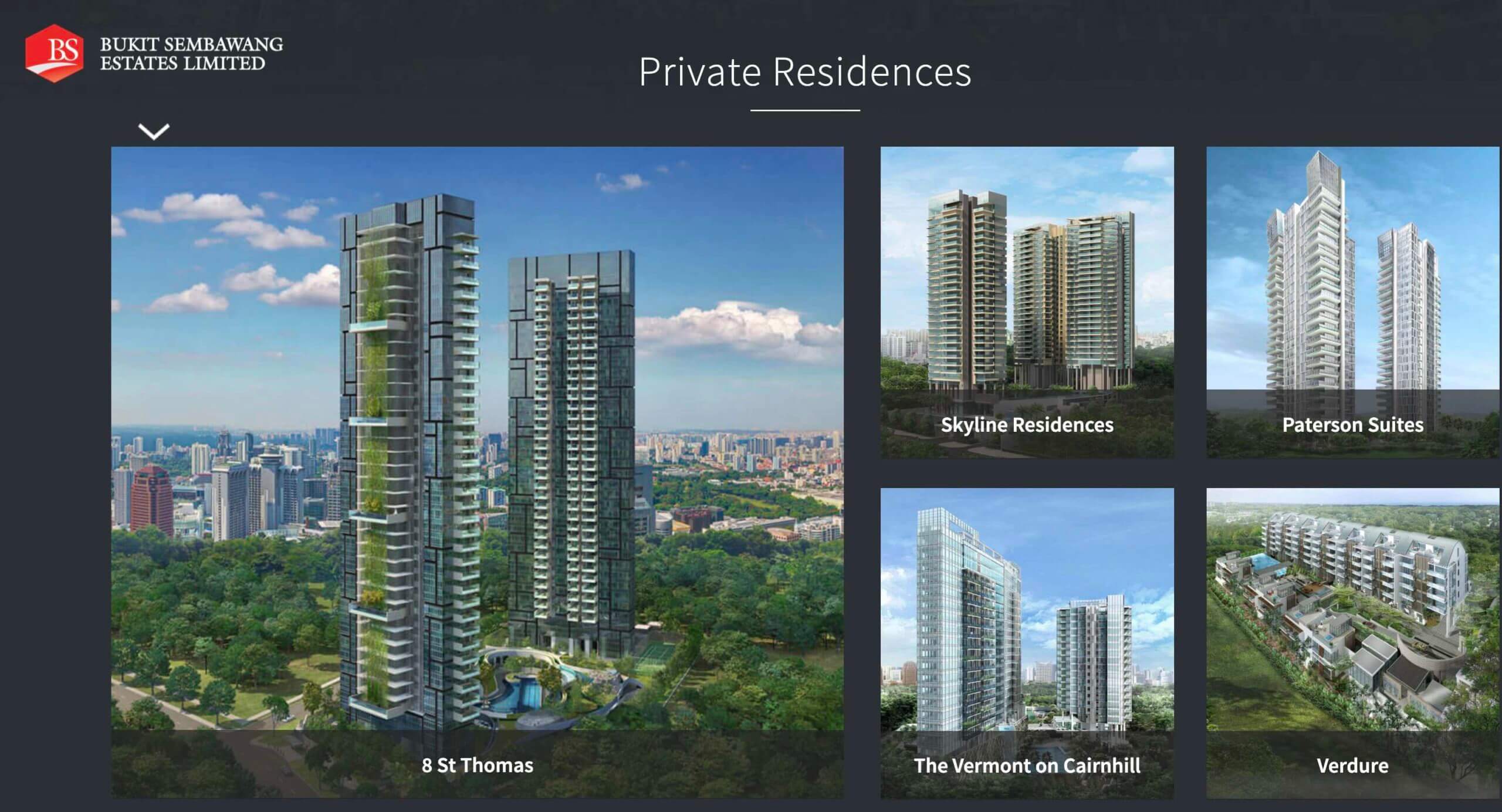 Bukit Sembawang Estates, one of Singapore's most established real estate players, is building the Liv @ MB Singapore. It is widely viewed as a trustworthy developer with a great level of quality work.
Bukit Sembawang Estates ("Bukit Sembawang" or "The Group")
Bukit Sembawang was established in the 1950s in Singapore and became a public-listed company in 1968. The Group's primary business activities are property development and investment, as well as other real estate-related ventures. It has built some of Singapore's most well-known residential projects over the 50 years or so since it was established. These have comprised over 1,800 condominium units in prime areas such as Districts 9 and 10, as well as at least 4,600 landed houses in the Sembawang and Seletar Hills neighborhoods.
Bukit Sembawang brings a wealth of knowledge and experience as one of Singapore's most prestigious residential developments. This, along with its expressed commitment to quality, has earned numerous real estate industry awards and honors over the years. Well-designed and functional designs, fine detailing and finishing, and good value are all hallmarks of Bukit Sembawang homes. Their most recent launches, the Luxus Hills Signature and Contemporary collections, were sold out within a few days of their previews in late 2019 and early 2020, respectively, as a testament to this.
Bukit Sembawang has done property project like 8 St Thomas, Skyline Residences, Parc Mondrian, The Vermont on Cairnhill, Paterson Collection, Paterson Suites, Straits Garden, and Watercove and Nim Collection landed homes.
"Building Quality Homes For Every Generation" – Bukit Sembawang's Mission Statement