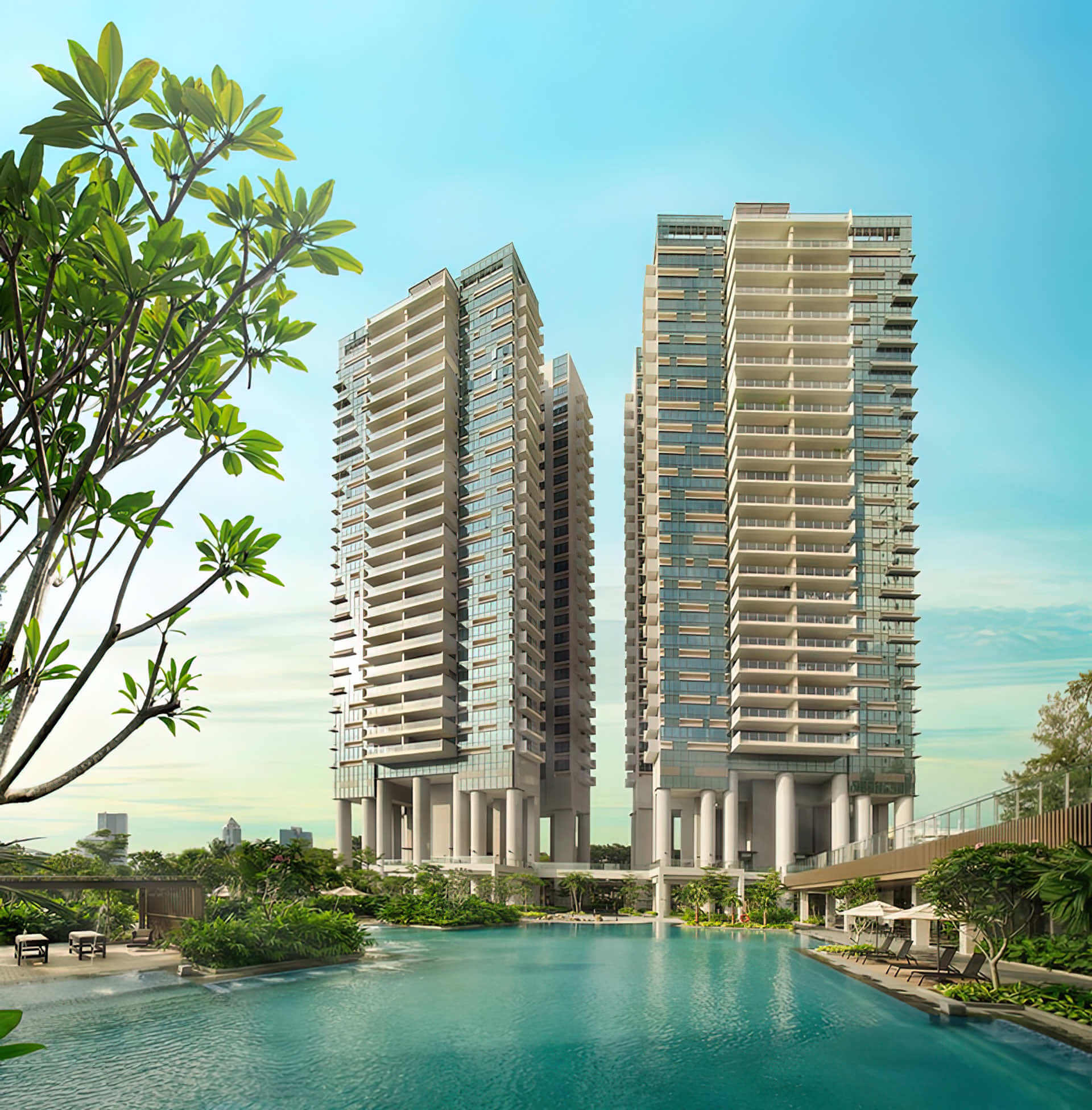 Liv @ MB Site plan
Liv is a high-rise condominium situated off Fort Road on the East Coast residential enclave. This site is zoned "residential," with a maximum building height of 24 storeys and an allowable plot ratio of 2.1. It is situated on the corner of Arthur Road and Mountbatten Road.
The land parcel is oriented in a northeast direction, with Arthur Road serving as its primary entrance. Other high-rise condos and apartments circle it on its east and south sides, though these look to be on small plots with single towers, so higher floor units at the Liv @ MB condominium can have some pretty nice pocket sea views.
An expanse of predominantly low-rise landed housing can be found to the north and west of the site, which suggests that units on these sides enjoy unobstructed views even from the lower-mid floors upwards. While high-rise residents may be able to look all the way to the city skyline, low-rise tenants may not. The majority of apartments here should be able to get plenty of natural light and sea breezes due to those characteristics and their proximity to the sea.
Condo Facilities
Entrance Water Feature, Swimming Pool with Hydro Massage Bed , 50m Lap Pool, Children's Playground, Lounge Deck, BBQ Deck, Fitness Station, Gymnasium. Male & Female Changing Rooms and Handicap Toilet, Sky Gardens, Relaxing Lounge, and Guardhouse.